Come by our decking center where we have the most comprehensive selection of composite decking on display. Our demonstration area allows you to see all the combinations of colors, railings, and accessories.
Largest Decking In-Stock Inventory in the Area
Largest Selection of Free Samples
9' x 30' Display Deck, Touch and Feel Materials
Nearly 50 Railing Combinations on Display
Manufacturer Trained Staff
No Commissioned Salesmen: Only Good Advice.
Speak to our friendly staff with decades of experience in the building industry. You won't wander from aisle to aisle looking for help or much worse get bad advice from inexperienced staff. Your deck is a big investment--do your homework with the experts at Hackmann.

2nd Story Deck - Under Deck Drainage Systems
If you are planning a second story deck, you may want to review our underdeck drainage systems to increase your outdoor living space. Screened in porch, outdoor dining area, rainy day play area for the kids--the uses are limitless. Brands that we carry include Zip-Up, Trex RainEscape, Timbertech Dryspace.

Costs of Owning a Deck
Read about the cost of building and owning your deck based on life span, maintenance, labor, material costs and more.

Inspiration Ipad App from Trex©
With Trex©'s Deck Color Visualizer App, it's never been easier – or more fun – to select the perfect Trex© decking and railing products for your home. Create your dream outdoor retreat by exploring hundreds of color combinations on three high-resolution deck designs. Capture your favorite combinations with built-in email and photo-saving options.

Installation and Tips Guide from Trex©
Plan your deck by reviewing this great installation document from Trex©. The installation guide will help you review what you need to know if you are looking to do it yourself or key tips when planning with your trusted decking contractor.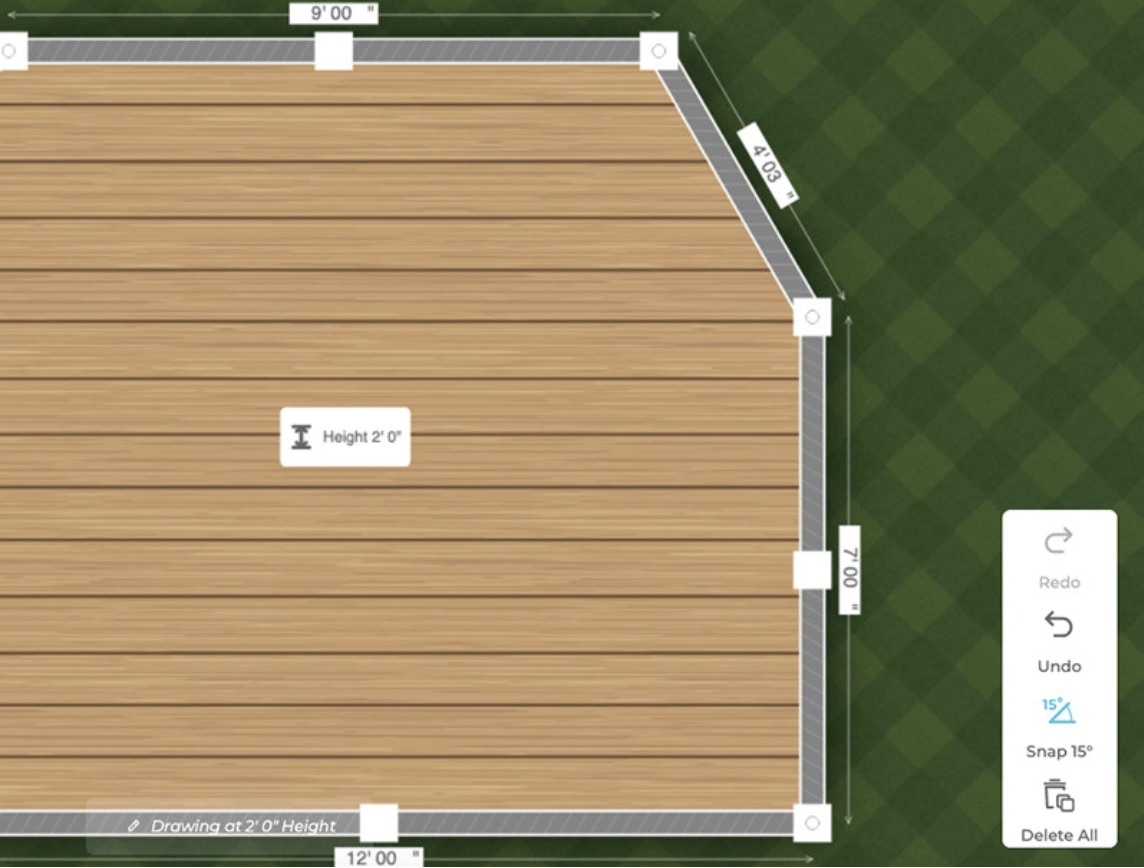 TimberTech Deck Designer Tool
When it comes to designing your ideal outdoor living space, there's a lot to consider - from finding the right colors and finishes, to locking down board patterns and your deck layout. That's why we're here to help you transform your vision into real life decking designs. Whether you lean toward standard patterns, more complex decking designs, or styles that are completely unique, our deck design software can help you envision your ideal outdoor space.