Tigerwood Decking (Hardwood)
Tigerwood by TigerDeck is a unique, exotic decking wood cut from the astronium tree found mostly in South America. Tigerwood is a member of the cashew-tree family, and is very fast growing (sustainable) and extremely decay resistant (long life cycle). Tigerwood is a strikingly beautiful wood with vibrant red, orange, and brown tones and exotic, black striped grain.
Sustainable
Tigerwood is grown on plantations and harvested with a minimum of negative environmental impact, and it can be recycled at the end if its lifespan.
Insect and Rot Resistance
Tigerwood is extremely strong, hard and naturally rot resistant. Special kiln drying of Tigerwood makes it extremely stable to minimize cracking, cupping or shrinking giving you a deck that will outlast a typical wood deck by 2 to 3 times longer. In fact, it carries a 25-year limited warranty!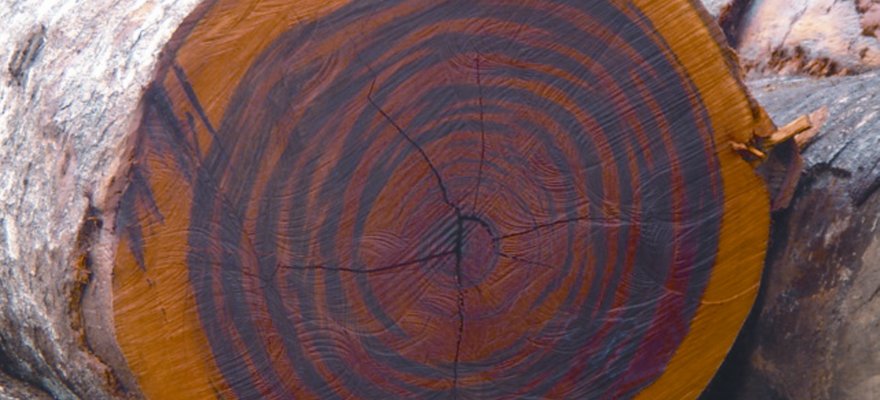 Beautiful, durable finish that will make your deck or walkway the envy of all your friends. Speak with a Hackmann representative today!
Calculate the number of linear feet you need with these project calculators
Tigerwood is easy to install because of its grooved-edge profile with the use of hidden fasteners (sold separately). Tigerwood can be sealed with a tropical wood oil to preserve the beauty of the tiger stripes or left untreated to weather to a beautiful silver gray color.
Tigerwood is available in a variety of thicknesses and widths including a complete handrail system and 4x4 posts to complete your deck. Tigerwood, being renowned for durability, beauty, innovative design and ease of installation is a true wood deck lovers dream.